So this past weekend we had an unexpected--and welcome--reprieve from two consecutive weeks of dry and hot (90-degree+) temperatures: Rain!
BabyD had some friends over for a last-fling-before-school-starts sleep over.
The girls didn't let a little rain hinder their plans for a weenie roast in the back yard.
They just adapted to the circumstances...
With umbrellas!
It was a little silly, but the steady, light rain wasn't even enough to put out the campfire.
I'm the one who got wet. So, this 11YO better remember days like these in a few years when she thinks I'm the meanest mom in the whole-side world.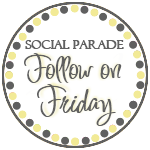 />