"What do pigs have to do with
BigD's
underpants?" you might be asking.
(Actually, you probably aren't, because you've written me off as a little cracked to even be typing about this.)
Well, this week I had the pleasure of joining a tour of a modern hog operation in North Central Indiana. It was a chance to see the inside of those mysterious barns dotting the countryside that yield one of the most
delectable
things God has graced us humans with, you guessed it:
Bacon
.
To be part of this tour, you had to agree to take a shower before entering the buildings.
And, no, I don't mean that shower in the morning, just before breakfast. This was a shower on-the-spot. At the barn. Complete with shampooed hair. Yeah, soapy from head to toe.
Why??? Might you ask?
Well, that is the length that Farmer Randy would go to make sure we rubber-
neckin
' people didn't track in some errant germ or disease-containing filth that could sicken his pigs.
After all
,
keeping
them healthy is his job, and that of Michelle, his very young and highly motivated herd manager.
So, what, pray-tell, does that have to do with my undies?
Well, going in, I wasn't sure about the set up in these traditionally male facilities, and I totally expected a locker room set-up, where my fellow lady tourists and I would be shucking down to our skin and "showering in". (And, no, the farm staff didn't check to see if I washed my neck.)
Apparently, based on the morning chatter, I wasn't the only gal who did a quick assessment of her underwear options before the visit. I admit I did stand at the dresser drawer for more than a second, wondering when did I last invest in some decent under garments...
hmmm
... surely it's been since my 10-year-old started school... I was trying to remember which party held the White House...
Anyway, I was inspired to grab a new package of Fruit of the Looms when I ran through
Meijer
. (I'm really not the Victoria's Secret type... What a shock.)
Here was the routine for getting into the barns:
Enter a small dressing room and take off all your outer clothes (
ie
, all but underwear/bra). Put on a
Tyvek
jumpsuit (a
plasticky
one-piece thing that makes you look like the Stay
Puff
guy) along with plastic boot covers, then exit through the back door to the clean area--where no street clothes and shoes are allowed.
We proceeded to the back part of the farm (I was glad it wasn't cold!), where we entered another clean room and removed our shoes. We stepped into the shower room, where we changed into yet another set of clean
Tyveks
. The farmer provided us with rubber boots that do not leave the barn for
biosecurity
reasons.
I grew up on a small, part-time hog farm that was nothing like this operation. Unlike our pigs, which split their time between a dirt-floor barn and a mud-lot outside, these Farmer Randy's hogs live in climate-controlled buildings that are kept in the upper 70s, and checked on several times a day by his employees who are watching them for any signs of stress, illness or injury. (Ours got checked in the wee hours of the morning and not again until after we were home from school.) The herd veterinarian visits every Monday to pregnancy check the sows and tend to any health issues.
Overall, the operation was impressive, and the farm staff seemed to really enjoy working with the animals, and took pride in the work they do.
On the way out, we were invited to shower again, before we repeated all the
afore
-mentioned steps in reverse order. That way we were smelling sweet for the ride home (in my shiny new underpants!).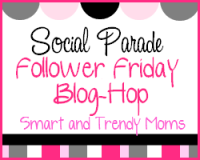 1. Who is one person you admire and why?
A: My mom. She's had cancer twice (the second time caused by the radiation she had the first time 32 years ago!) that has really taken its toll on her physically, and yet she still has the most positive outlook on life.
2. What is your favorite quote?
A: "Perception is reality." I'm known for that one at the office, and I find myself repeating it at home.
3. What is your favorite song?
A: I can't really pick one. But lately I've been stuck on Johnny Cash's Boy Named Sue.
4. What is your favorite thing to do in your spare time?
A: I think I was starting to eek out some spare time after finishing my class in April... Then I took up this blogging-thing... now I'm not so sure. Actually, I really like watching old movies (musicals) with my daughters and sewing.
5. If you could travel anywhere, where would you go?
A: I really, really want to go back to Europe, after my visit in March. There's so much I haven't seen!
6. What is your favorite food?
A: I like so many! Probably has to be grilled cheese or BBQ potato chips. I could eat that everyday.
7. What is your favorite holiday?
A: Columbus Day. It's a state holiday and my kids are in school! hahaha!
8. What is the meaning behind your blog name?
A: This blog was launched as a joint effort by my daughter and me. (Although she can't seem to get to posting with her homework load.) Sometimes we get in debates that can really beg the question: Who is really the grown up here? Sometimes, I can't believe it's me!